Papua New Guinea's first choice for Print & Document Solutions
Avinesh Krishna
General Manager
Avinesh is a results-driven leader who has extensive experience in our industry. He has achieved significant success in business transformation, identifying and employing strategies that deliver growth, productivity and improved financial performance. Very importantly, he has 15 years of experience in hands-on sales and sales leadership roles, developing winning sales teams in Fiji and also PNG. Avinesh has proven performance in accelerating revenue growth and business transformation with companies selling world class brands, from FMCG to print and digital technologies. He enjoys establishing purpose and clarity in his teams, and develops business improvements that drive people to exceed expectations using best of breed IT solutions.
Vavine Kila
Account Manager
Vavine started as a Service and Billing Administrator, became a Customer Service Consultant and progressed to an Account Manager. She has experience in Sales and Business Development and has proven to adopt in a fast paced environment.
Vinnie Anne Nou
Account Manager
Vinnie has been in the Copier/Printer industry for the past 6 years. She has experience in Customer Service and Sales and brings to the team her wealth of experience.
Rei Sibona
Account Manager
Rei has been working with the Remington Group for 7 years. She has a strong background in the facilities and fleet management space. Rei's experience, vibrant personality and leadership qualities have paved the way in her taking on a career in Sales.
George Toitopola
Account Manager
George has over ten years of experience in business development, sales and customer service working extensively in the pharmaceutical industry. George believes that selling is a life skill – master the art of closing a sale, and you can sell anything. It's all about matching a customers' needs with the right products and services. With George's can-do attitude, you are sure to receive the help you need for all your print & document management needs. Contact him today.
Carlos Aga
Account Manager
Carlos Aga has worked in the Office Automation & IT industry for 21 years. He has years of experience in hands-on sales and leadership roles through past supervisory positions. Carlos's vast experience in the industry and customer relationship skills make him an ideal candidate to approach if you need help sourcing office equipment for your business.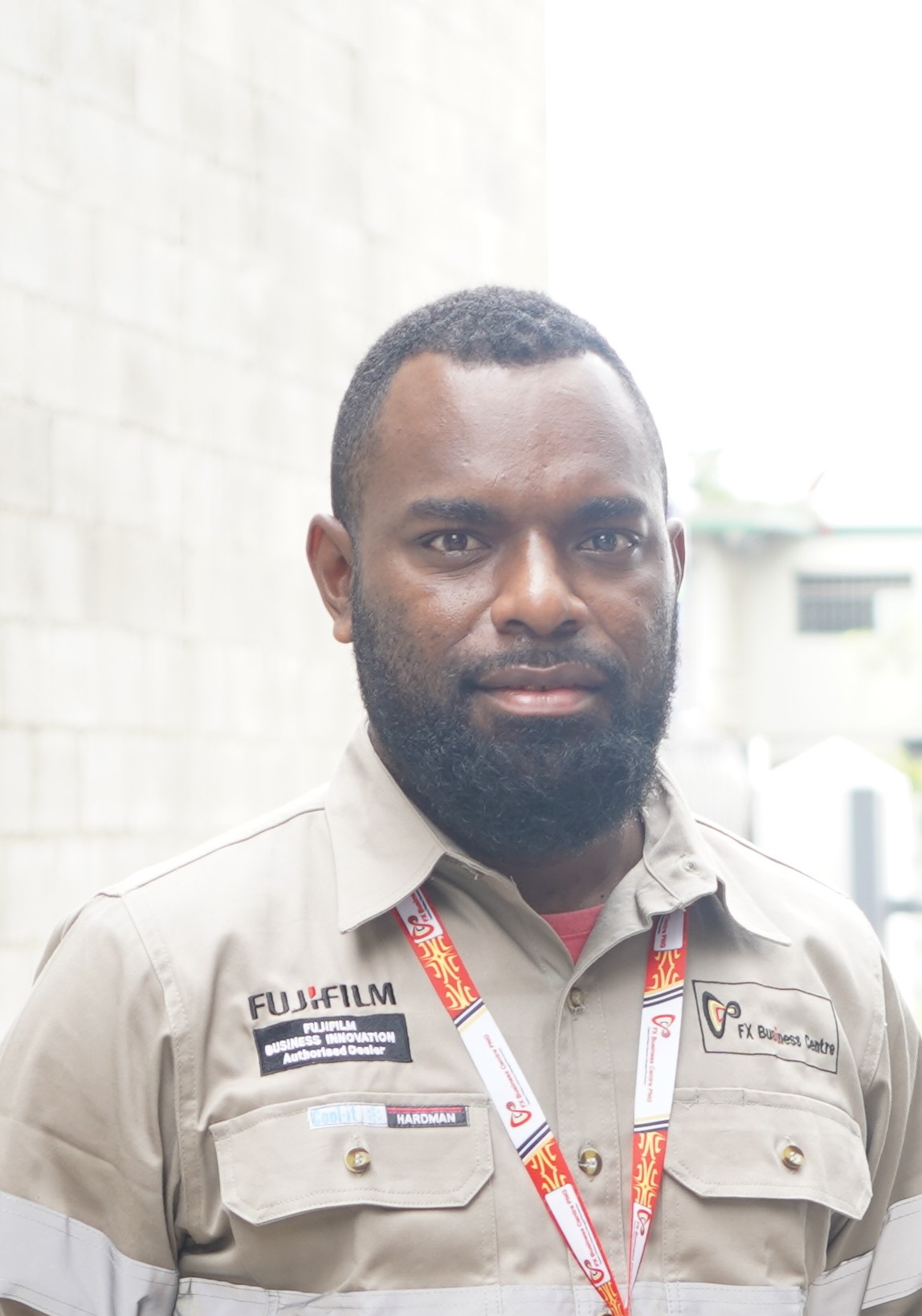 Micah Zale
Senior Service Technician
Micah Zale is the Senior Service Technician at FX Business Centre PNG. Micah has worked with the company for over five years and has vast experience in fixing production machines, office equipment (multifunctional devices, printers, scanners) as well as Software Management Solutions (FM Audit, PaperCut, Printer Drivers). He is also well versed with network scan configuration - Email Scanning, Local Domain and Office 365/SMB Scan.